My nails have been in a real funk the past few weeks so I've been putting off wearing my coveted chunky glitter polishes because they generally tend to be a PITA to remove. Yesterday, however, Chinese Lanterns by Lumina Lacquer was really calling to me, so I slapped a light coat on top of my current mani at the time, Sinful Colors Dream On.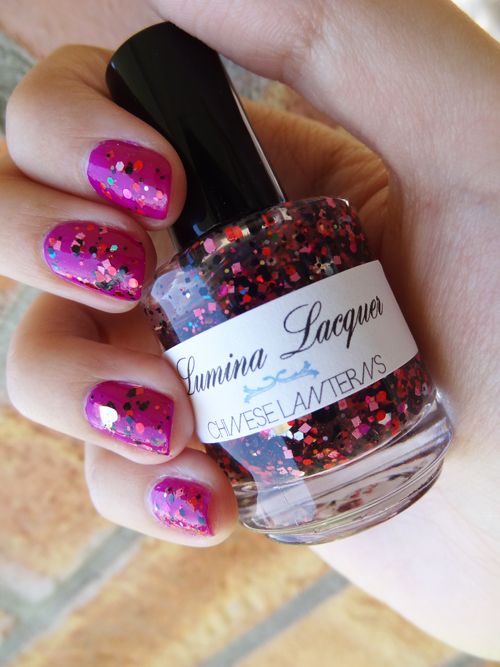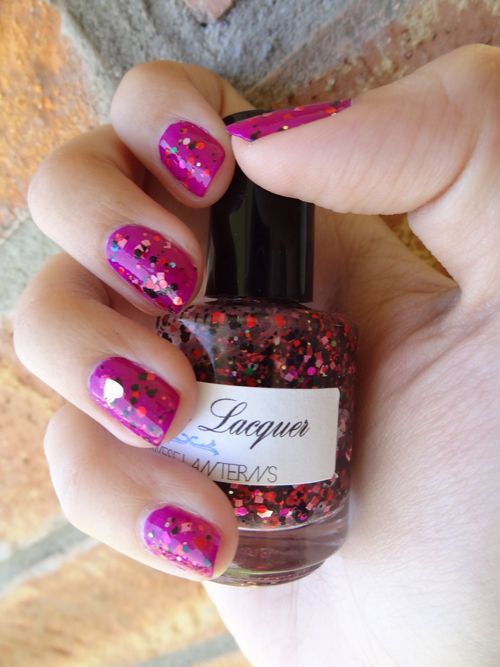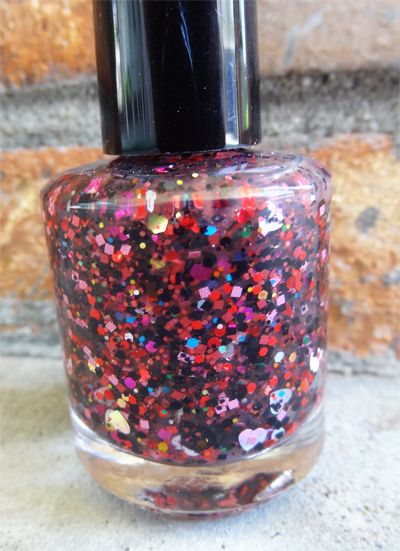 I love the flashes of blue and gold glitter mixed with the predominantly red, pink and black. The large heart glitters (there's red, holographic and black ones) are pretty easy to grab up assuming they're well dispersed (mine wasn't, I forgot to shake!), but I'm not super skilled at placing them just where I like. This polish is a true glitter bomb!
Lumina Lacquer
primarily formulates glitter polishes. Unfortunately I don't see this polish in the shop, but you can check out
their Facebook page
for the latest info concerning restocks.