Hey again guys, long time no see! I've been on sort of a makeup slump these days, so for now I have another small batch of NOTD's to show off. This time, I though I'd share two manis featuring
D & R Apothecary's Hit Polish
on Etsy. They make a ton of amazing glittery topcoat polishes, and if you check out their
Facebook page
, there's some amazing new collections about to be released!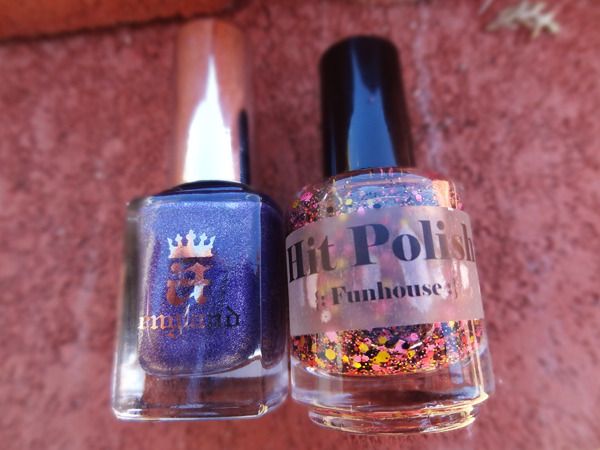 A England's Lady of the Lake and Hit Polish Funhouse.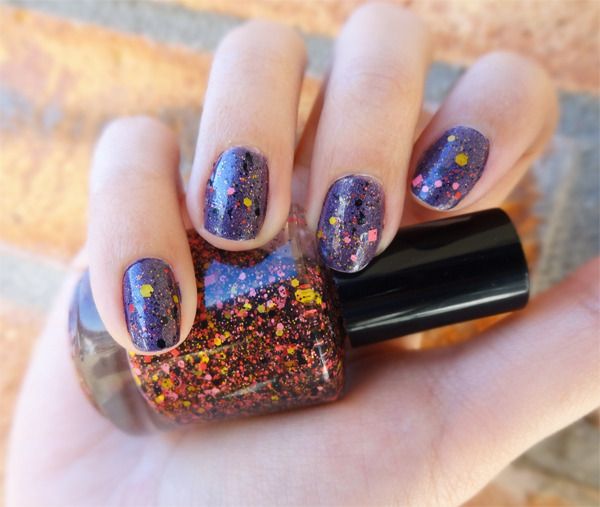 I just loved this combination! I wish I could get a better photo of the holographic shimmer in Lady of the Lake. Funhouse really pops against the deep purple base and kinda reminds me of multicolored paint splatters across my nails.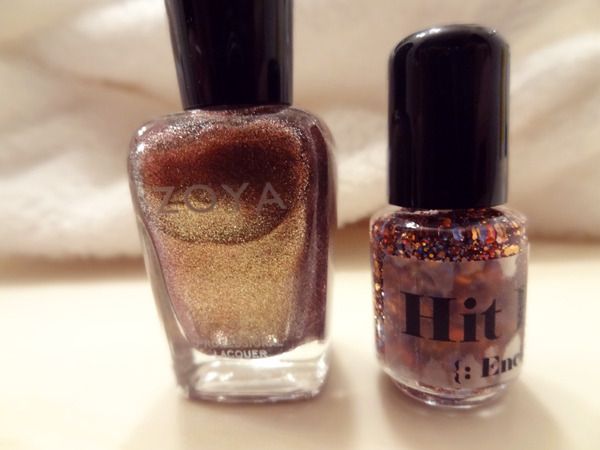 Zoya Faye and Hit Polish Enchanted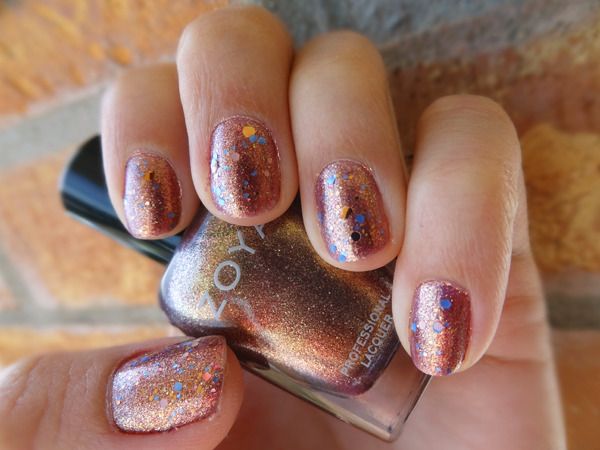 And this is my current NOTD. Faye is an unusual color in my polish collection. It wants to be pink or purple sometimes, but in different lighting the coppery-rose flecks really shine through! Enchanted has complimentary copper and rose glitter and soft blue glitter all in different sizes to contrast. Some are also holographic! The photo doesn't really do this combo justice, it's insanely shimmery!
Anyway, I have quite a few Hit Polishes in my collection, and there's so many more I'm lemming it's getting sort of ridiculous. They're definitely one of my favorite indie polish brands, and they have sales quite frequently.
Have you tried their polishes? What are YOUR favorites?