A much overdue review! I have to admit, I'm not very partial to cream blushers, but this one from The Face Shop is just adorable. I got it for the cuteness factor, but I'm also very pleased with the product itself!
Am I a sucker for cute Korean packaging? You bet'cha!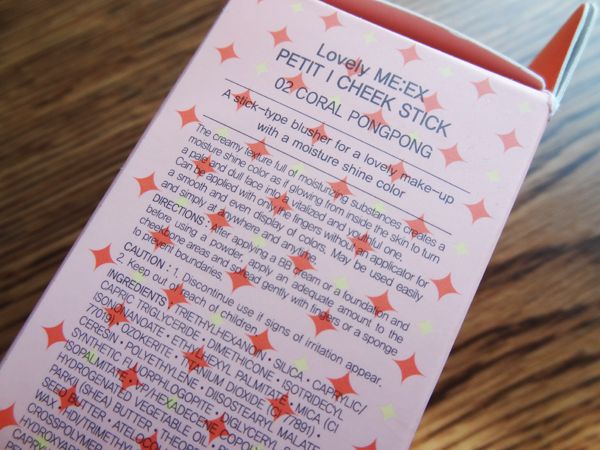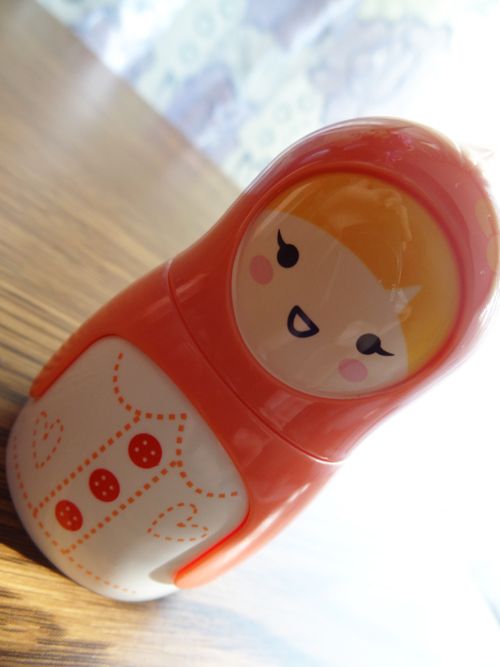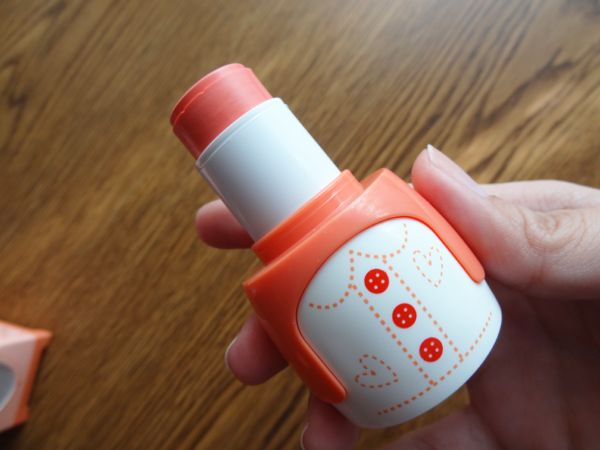 Oddly enough, this is actually all the product you get after twisting it to the very top.
Fortunately, this cream blush has lovely pigmentation and the coral color blends very naturally to my skin. This is a pretty saturated swatch to show the coral-ness of the shade. When it's blended out you can see that it's slightly shimmery as well!