Heya guy, sorry for my absence! I've been pretty busy the last few months--you know, the usual... working on my thesis, playing way too many video games, and spending the last month of my summer vacation in South Korea visiting family. HOLY SHIT GUYS I GOT OUT OF MY HOUSE FOR A WHOLE MONTH?! Believe it!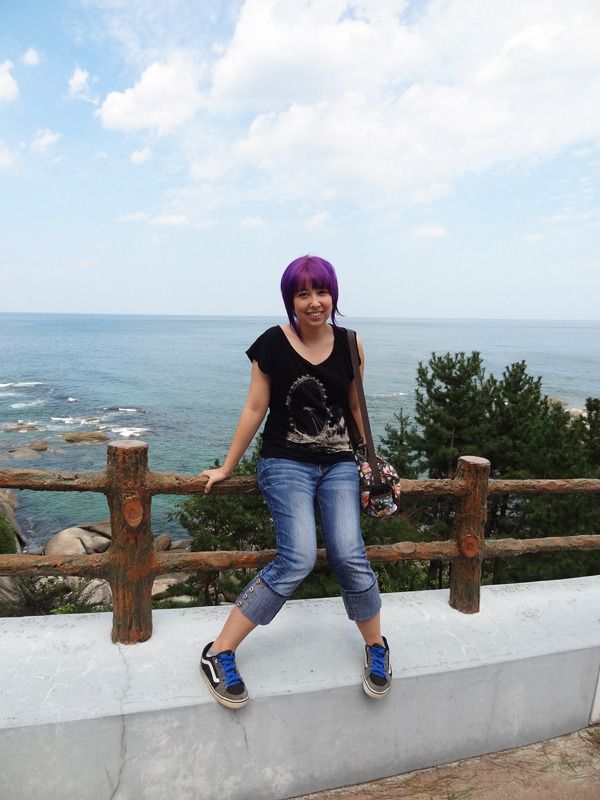 Granted, spending time in Korea had its ups and downs, but overall it was an amazing experience and I finally feel like I have a much closer connection to my family overseas. Aaaand yeah, I bought a lot of things. Makeup-y things that are quite relevant to this makeup blog. ;D
But y'all are getting haul pics for now because I'm a huge tease.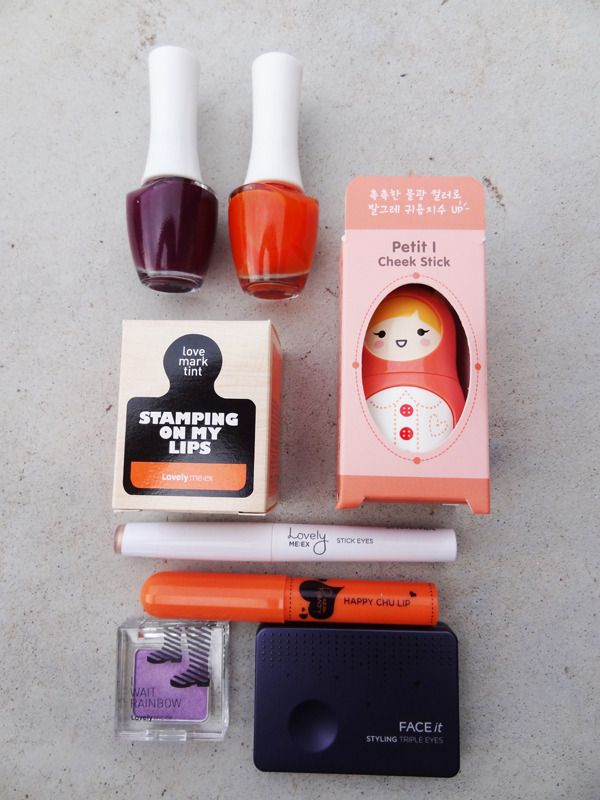 The Face Shop haul! Oh my gosh do they have the cutest packaging! I may have went a little overboard buying orange-y things...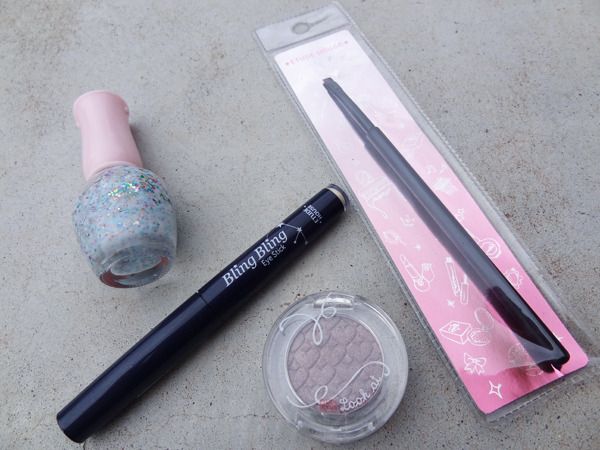 My bitty Etude House haul.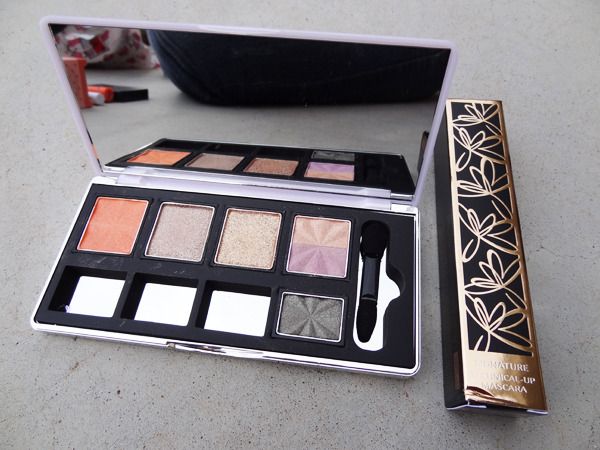 And last but not least, my cousin was awesome and bought me all these Missha eyeshadows and a mascara! I didn't want her spending so much so I didn't pick out enough eyeshadows to completely fill the palette, haha.
So that's that for my Korea makeup haul, which I'll post reviews of soon. Also, I just wanna share one last significant thing I did while I was in Korea...
I cut my hair and dyed it grey, then PURPLE. It was kind of nuts.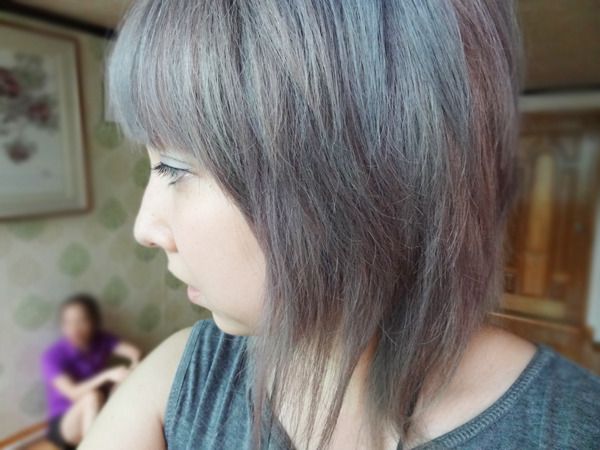 The overall color was actually a few shades lighter than this, but here you can see the lilacs and lavender colors mixed with grey... o_o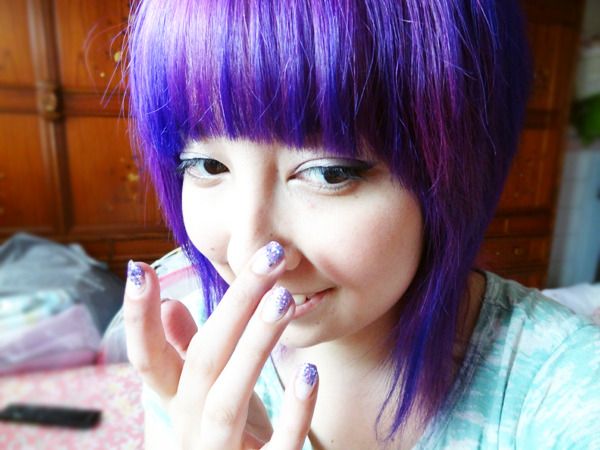 Aaaah, awesome purple hair.