Yeaaah. I may have been a little bit naughty. Just a little. Because the moment Sugarpill's brand spankin' new Heartbreaker palette went online, I totally nabbed it. Don't hate me, but I'll have to admit, my first impression of Sugarpill was mixed as I was not very impressed with their Paperdoll Chromalust pigment I bought about a year ago, so this was the epitome of a spontaneous splurge moment. Really, it was about time I gave this company a second chance, as I've always been fascinated in trying their pressed eyeshadows.
Besides, I've got enough loose pigments to bury a person 6 feet under anyway.
Fortunately, I'm happy to say that so far I'm quite impressed! I haven't worn these new colors on my eyes yet as I just got my package in the mail today, and holy spaceballs is the shipping fast--ordered on Friday the 18th and received it in just 3 days. So for now, I shall present to you photos and somewhat shit-tier swatches because a dust storm decided to hit at that precise moment and devoid me of sunlight. I live in a desert, I can't control these things. ._.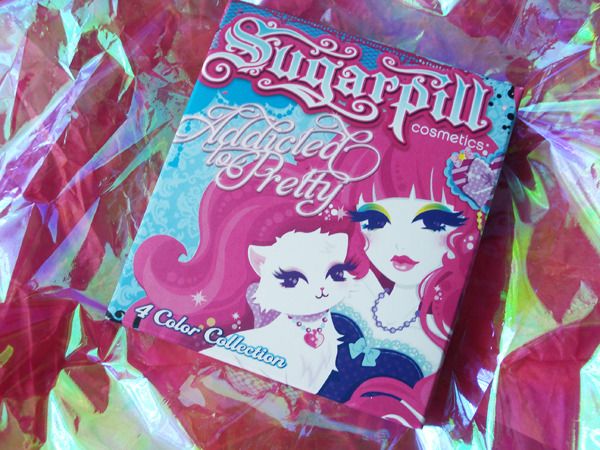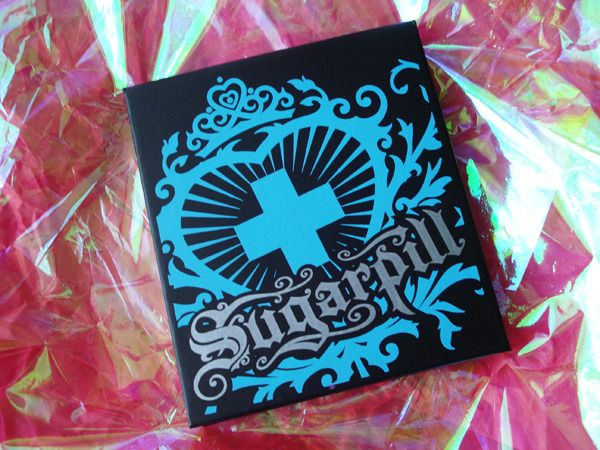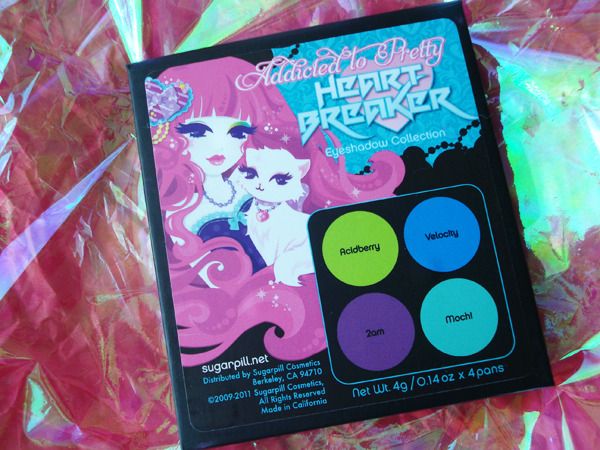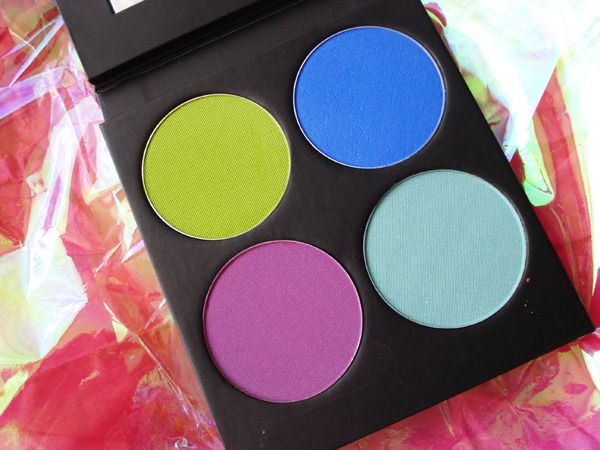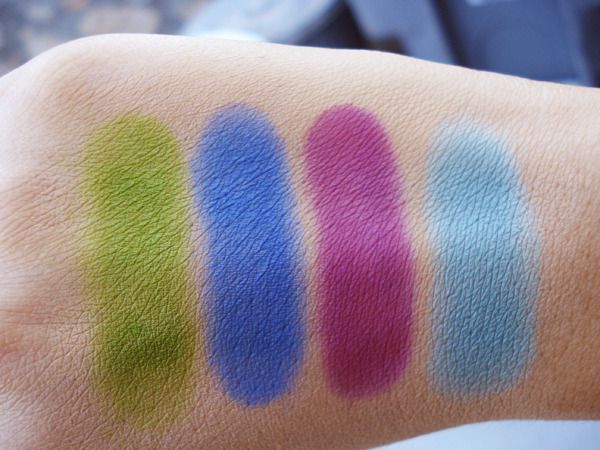 Acidberry
: This was the color that really got me interested in getting the palette in the first place because I love bright, limey greens and chartreuses (is that even a word?). What's a bit unexpected for me is that this color is not a pure matte! It actually has a faint satin-sheen to it. I think it swatched flat and matte-y because of the base I applied it on (MAC Paint Pot in Soft Ochre, in case you were curious).
Velocity
: I'm a little intimidated by bright blues, but I can see this one pairing amazingly with Mochi. This is not completely matte as it first appears either, as it also possesses a subtle sheen. It is somewhat sheer but the color is buildable.
2am
: My swatch sucks the arse! 2am is definitely not a magenta, but a purple that's red-toned with a faint blue sheen to it. Definitely a stand-out shade in this palette!
Mochi
: I didn't expect to like this color as much as I did after swatching it. For a light aqua shade like this, I was expecting a sheer application, but it actually blends smoothly and opaquely on my hand with very little effort. That's a good thing, because this would make an excellent lid shade when starting a look with this quad.
Overall, I'm very pleased with my purchase and I'm really excited to use this palette in future brighter looks.