Just a little while back I finally received one of my biggest nail polish lemmings:
Sticks 'n Stones
by Cover Brand Lacquers. This little sucker was a challenge to grab up, because every time I've seen it in stock they sell out in under half an hour.
So here we are, Sticks 'n Stones applied on top of Milani's Neon in Fresh Teal. I'm just a novice at these things, so due to my application technique the glitters are inconsistently spread on each nail. As you can probably tell by looking at the bottle, it's packed full of black and white glitters in many shapes and sizes.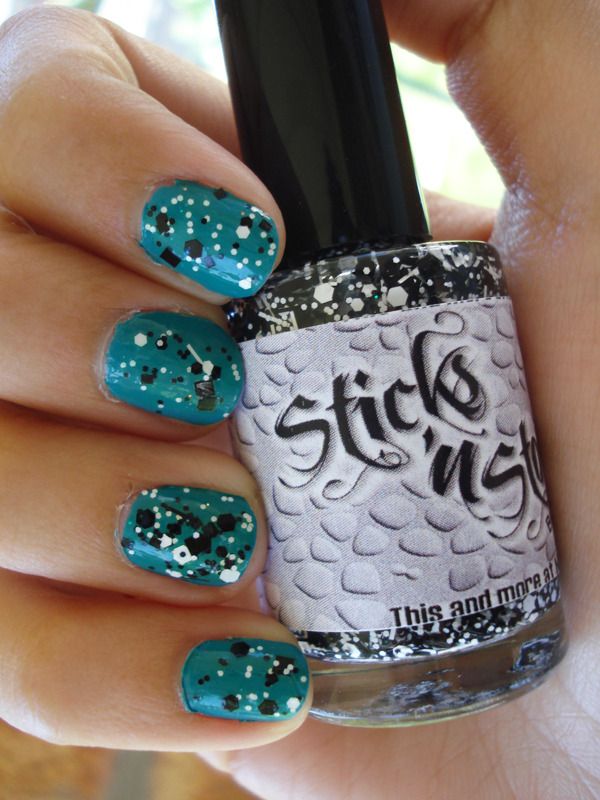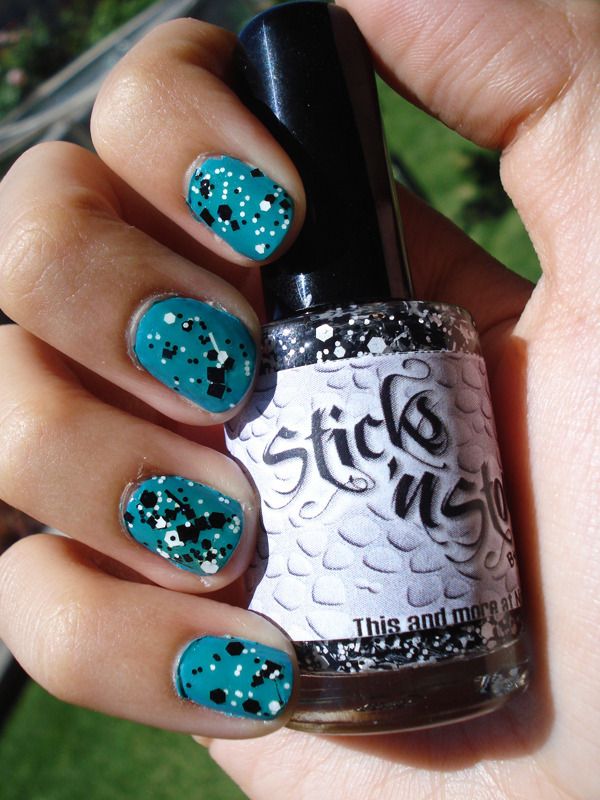 On an unrelated note, I revamped my blog! This... totally happened by accident. I mutilated my blog's previous black and green template in an attempt to revamp my art blog, so yeah. I'm not too crazy about the new look to be honest, but I hope it still appeals to some of you!