Yeah I'm retarded. Here's my entry for NTMS's challenge of the week: full on goth!
I seriously suck at this, haha. Dark eye looks are extremely difficult for me to do because I tend to make a horrible mess of myself in the process. -_- On the plus side however, this is the very first time I've tried wearing false eyelashes and coloring my brows. Yay for new experiences~! I also cut my bangs a good bit shorter and just gave my hair an overall much needed trim last night to relieve stress after getting back from the ESA meeting I was at in Little Rock, Arkansas. It was alright, but I was sick the whole time and didn't enjoy my time there too much. :<
Back at home now, and it's windy as f**k as always...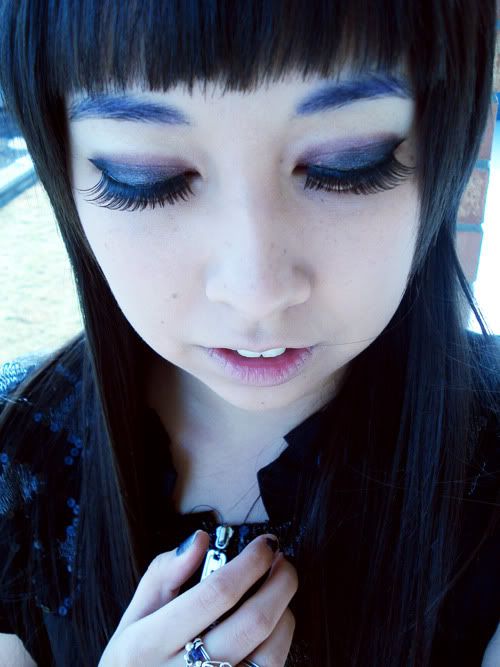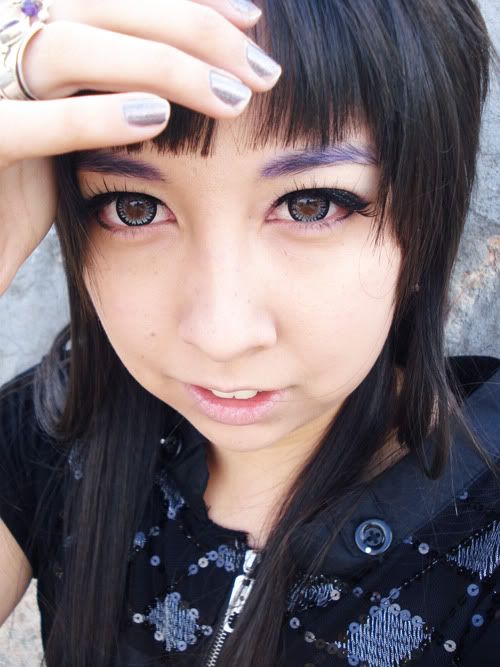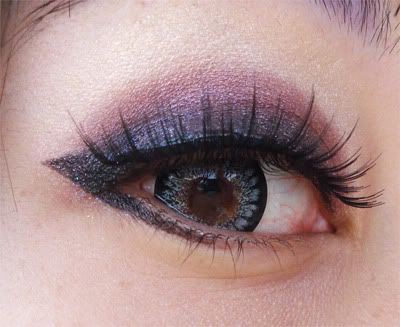 EYES
- Concrete Mineral's Electric Eye Primer to prime eyes
- Fyrinnae Pixi Epoxy as a base
- Urban Decay's Rockstar eyeshadow (blackened burgundy color~)
- Fyrinnae's Pixy Epoxy dabbed on top of Rockstar
- Fyrinnae Immortality patted on top on the lid
- Physician's Formula Eye Booster liquid eyeliner in Ultra Black to line upper and lower lashes
- Kleancolor Retractable Waterproof Eyeliner in Violet blended into brows (dear god I thought this would turn out darker, WRONG)
- For Ever Lash SF 47 (they're like a knockoff of Red Cherry Lashes, woot~)
- Princess Mimi circle lenses in Sesame Gray
LIPS
- Eeeeh just rub some foundation on those chapped lips there... that'll work.
FACE
- Missah Perfect Cover B.B. Cream No. 23
- Fyrinnae's Fluff to set foundation