Holy spaceballs Batman, I think I died and went to polish heaven. I got my
Nerd Lacquer
purchase in the mail yesterday and I'm dying to share some photos of what I got and a NOTD featuring my most prized of the bunch, Purely Logical.
Some bottle shots: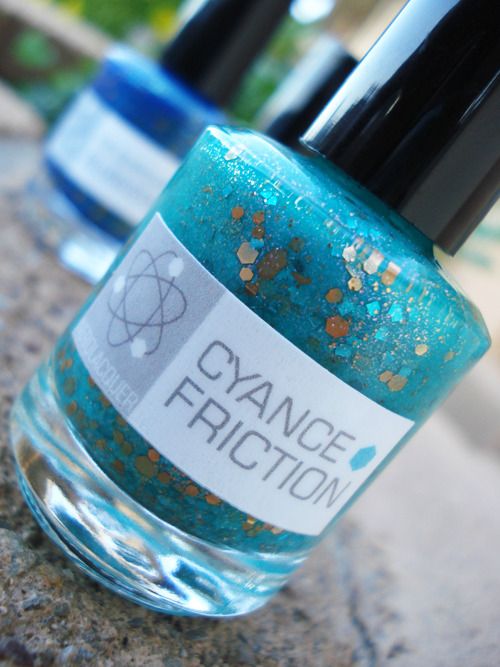 Darn, I really wish my camera could capture the shimmery pink duochromy-ness that Cyance Friction possesses! I can't wait to see how that effect transitions onto my nails. The contrasting golden-green shimmer in The Quantum Bluniverse is more obvious to my eye in the bottle than the photo suggests as well. Of course, since bright neon chartreuse is my favorite color to wear (both on the eyes and nails), I had to paint it on my phalanges first! 3 coats does the job for me.
Who else was able to purchase some Nerd lacquers during their brief opening? I'd love to see what you got!