Yay for swatch spam! I haven't gotten around to properly reviewing Persephone Minerals, although I've ordered from them quite a while back. So for now, I have some lovely swatches of their eyeshadows to share with you!
Swatches were done dry on top of Detrivore Cosmetics Original Eyeshadow Primer, and photos taken indoors and in sunlight.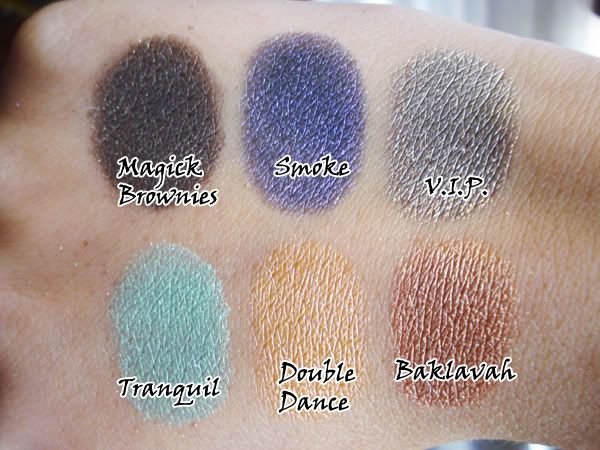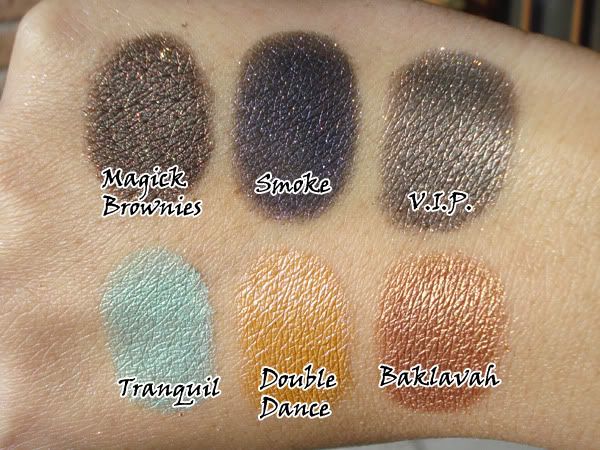 Magick Brownies
is a deep brown with plenty of sparkle.
Smoke
is dark purple, and the purple sheen is more apparent depending on the way the light strikes it.
V.I.P
looks very silvery-taupe on me.
Tranquil
is a springy, light green with gold and copper shimmers that my photos didn't want to capture.
Double Dance
is a light, creamsicle orange with a shimmery pink sheen, and
Baklavah
is a golden toned mid-brown/bronze.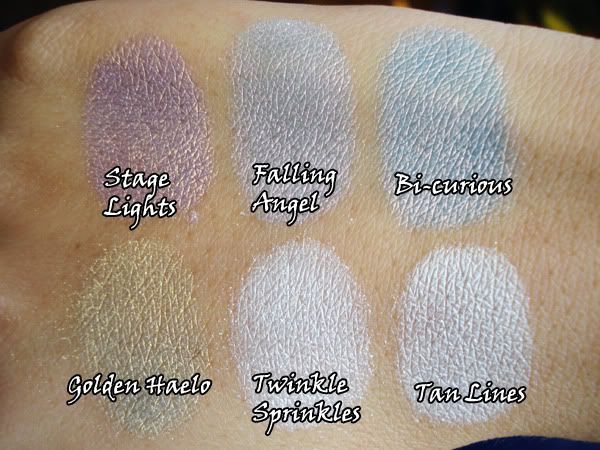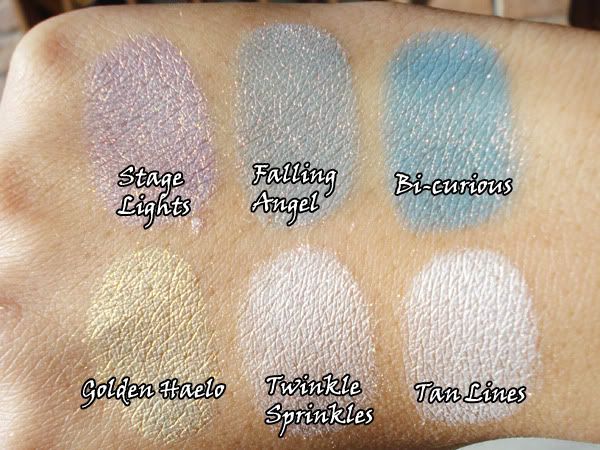 Golden Haelo
is such a pretty light gold. I love using it as a main lid color when I'm just doing a quick look, and it's also ideal as a highlight.
Twinkle Sprinkles
is a pretty opaque white with a plethora of colored sparkle, while
Tan Lines
has more a subdued, silver sparkle to it. If you're looking for some amazing duochrome shades,
Stage Lights
,
Falling Angel
and
Bi-curious
are some of the most beautiful ones I've ever come across!