I've been doing my nails more frequently these days. Kinda on a green kick atm, so today I wore an outfit to compliment my confetti green nails.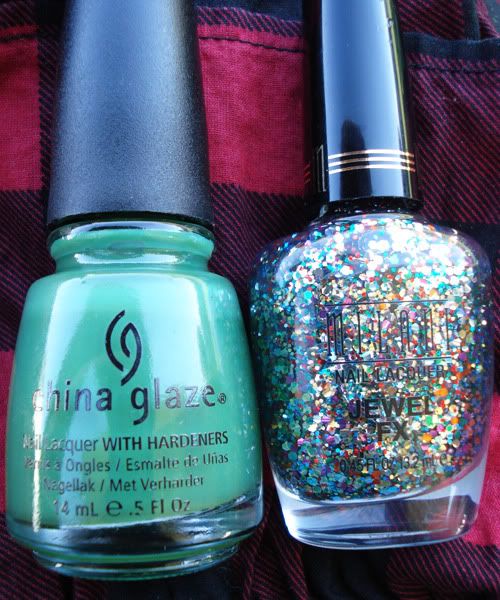 China Glaze Starboard

and

Milani Gems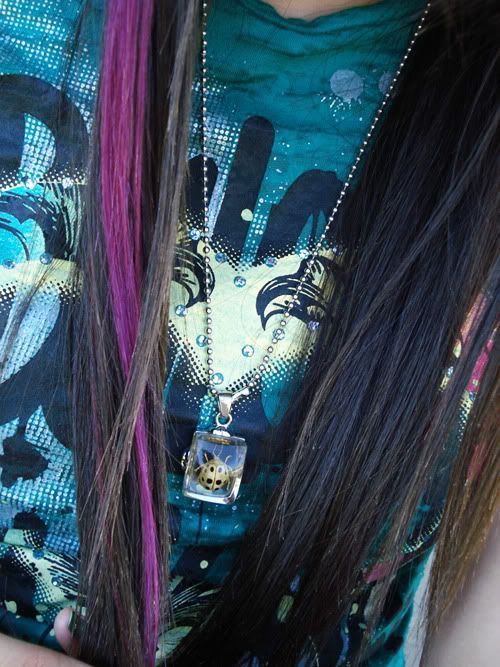 Haha, had to include this picture cause it came out kinda cool. I put in magenta and red extensions in my hair today and I loved how it contrasted with my green shirt, which is a clusterf*ck of different colors and glitz. Anyway, CG's Starboard is simply an amazing green--it applies wonderfully and has a jelly finish, my absolute favorite!