Linnaeus Cosmetics
is everything I like in an indie makeup company. I adore the wildlife-inspired collections; the brand has a solid identity that's very fascinating and creative to me. Marin, the owner, puts a lot of thought into the way she packages her products as well, and her customer service is the best I've experienced from any other indie makeup company I've purchased from to date. Her special attention to her customers, regardless if they're new or returning, is really a wonderful experience.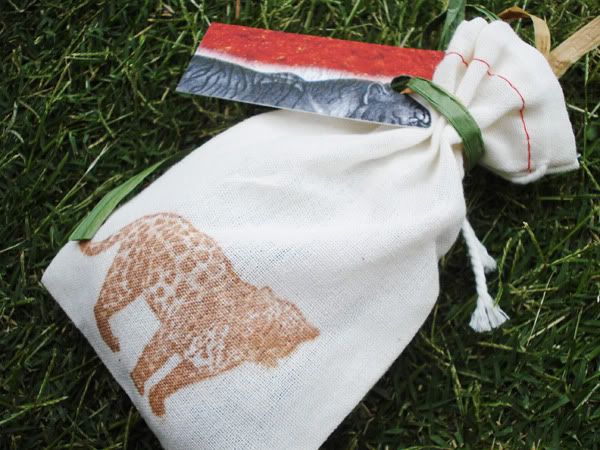 One of the first things you'll notice when you get a package from Linnaeus Cosmetics is the creative touches on the packaging. A pretty organza bag with an animal stamped on with ink, personalized notes/invoices... kinda makes me feel like I got a super fun package in the mail from a friend!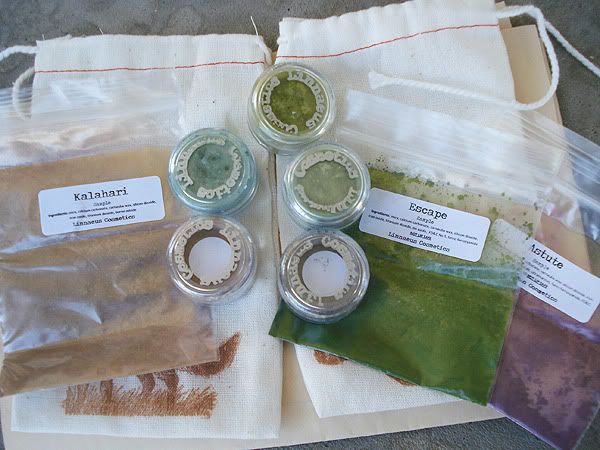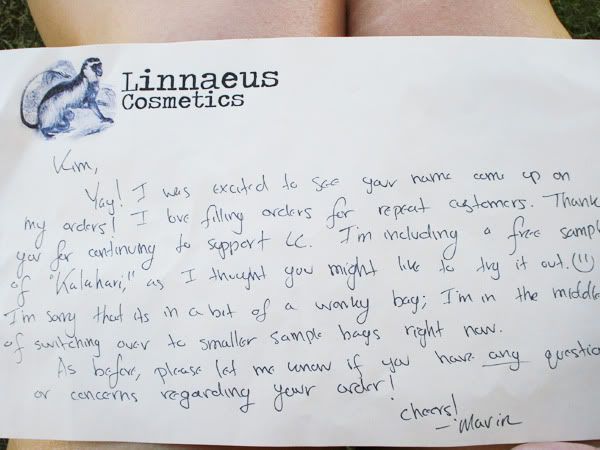 I've acquired a modest number of eyeshadows in the two orders I've made... mainly greens and neutrals, colors I love wearing on a daily basis. Full size pigments come in sealed jars with sealed shifters--guaranteeing no spillage during transit. The sample baggies are large, and while I can't fit 'em in my sample binders that hold card-sized baggies without folding them, they're much easier to use due to their bigger size. Both the jars and sample baggies have the ingredients listed on them and are also labeled not lip safe when necessary.

I first ordered the

Green Mantella

collection, which is perfect for green fiends! The swatches are done on top of NYX natural eye primer and photos were taken in sunlight and in the shade. I'm pleased to say the swatches that were available on their Etsy site were pretty accurate. I only wish the sun weren't so harsh around here lately because these shades have lovely sparkle that I can't seem to capture well in my photos.. anywho, swatches!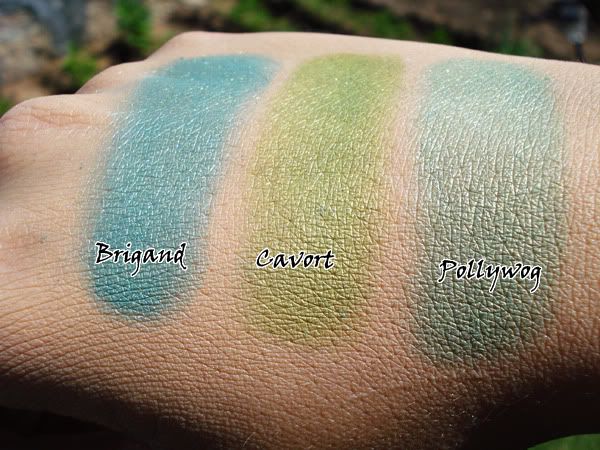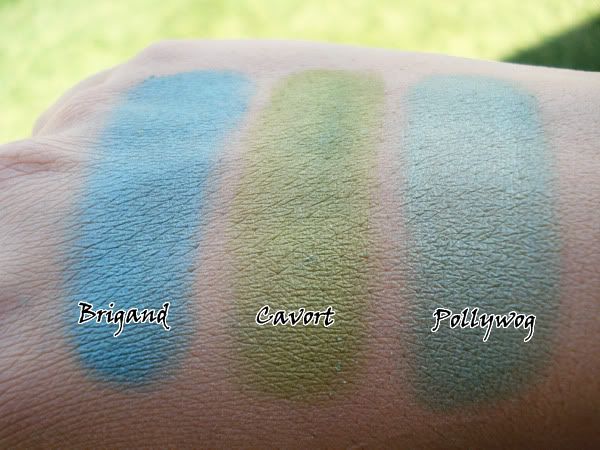 I seriously own way too many damn green eyeshadows for my own good, and I don't really have anything quite like

Pollywog

.

Love

.

Other colors: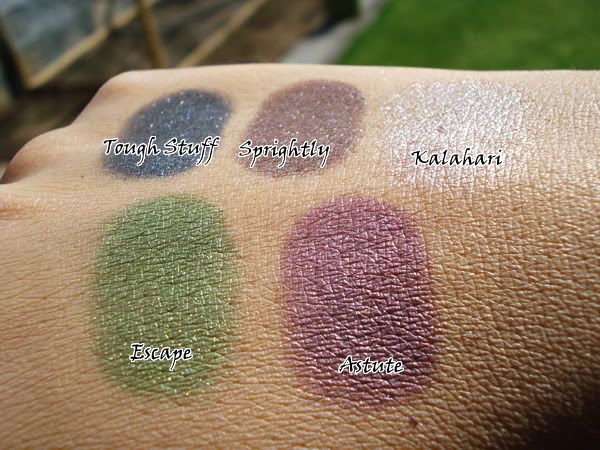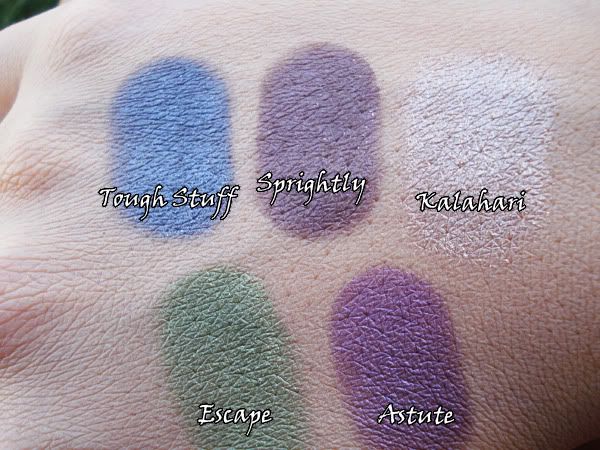 Sprightly

,

Tough Stuff

and

Kalahari

are real buggers to photograph accurately. Tough Stuff is described to be a grey that tinges blue when the light hits just right... and it reaaally likes looking blue in my photos. Sprightly is a chocolate taupe when I wear it, and looks amazing paired with Kalahari (which unfortunately is so light-reflective it got horribly washed out in the sunlight photo). Seriously, Kalahari + Sprightly = my new fave quick neutral look!



EDIT

: I've now included an eye look using

Pollywog

as the main lid color,

Cavort

on the lower lid plus a few other colors. Hoooly crap was it windy that day...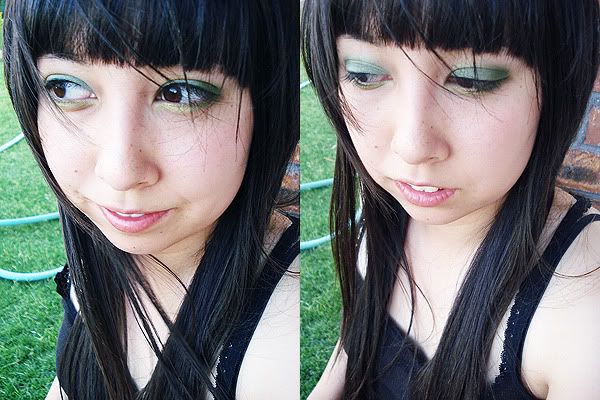 I'm really looking forward to Linnaeus Cosmetic's move to their official website which is scheduled to launch on July 9th. Check out their blog for updates and other fun stuff about the brand!