Yay! So I got an awesome little giftie from the boyfriend which was something I probably wouldn't run and get myself because of the price tag--
Hello Kitty's Say Hello Palette
. Of course, I've been fawning over this collection like a lot of other women who get hooked in by cute packaging: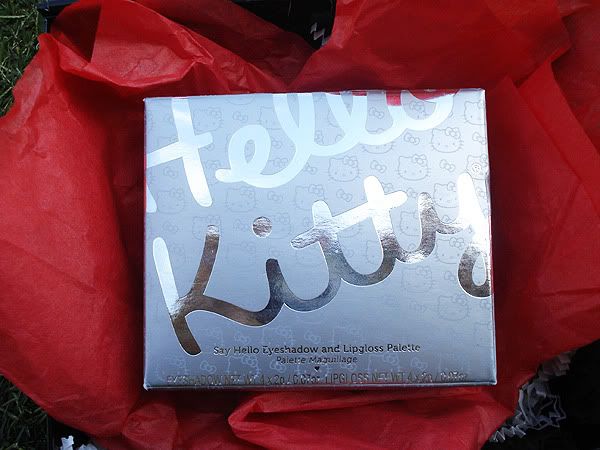 Well, one thing this poopy photo won't show is the opalescent sheen the palm-sized Hello Kitty dismembered head compact is. It contains two compartments; the upper compartment houses an eyeshadow quad and the one below it contains four lip glosses. I'm quite happy a mirror is included! No brushes or dinky applicators though, but I typically don't care about that.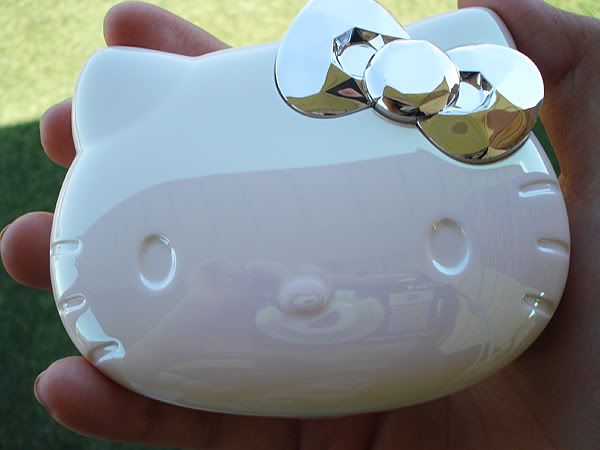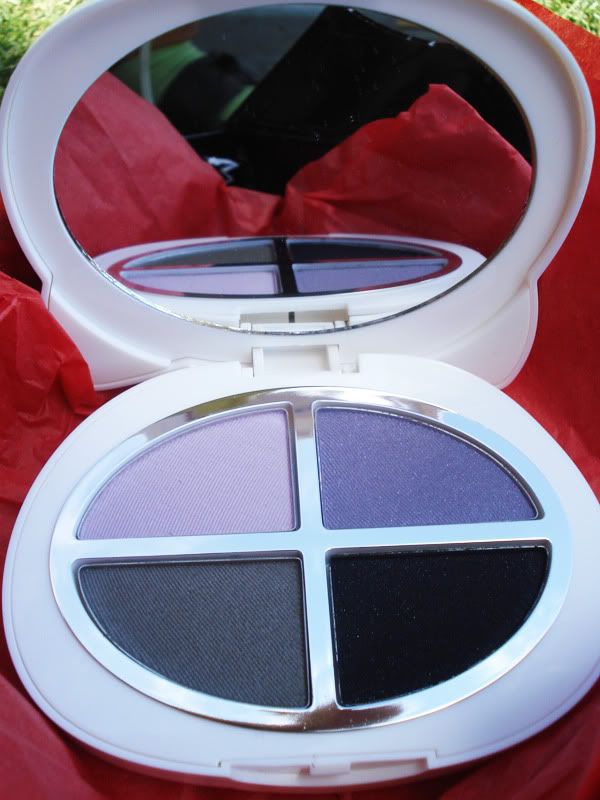 Ahoy thar, swatches!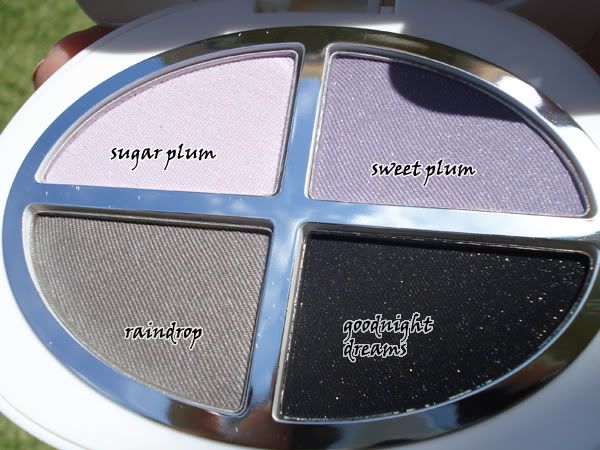 Eyeshadow swatches in sunlight on top of NYX eyeshadow primer: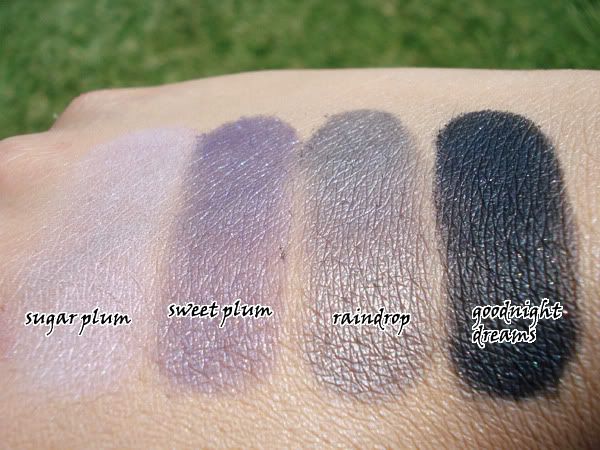 In the shade: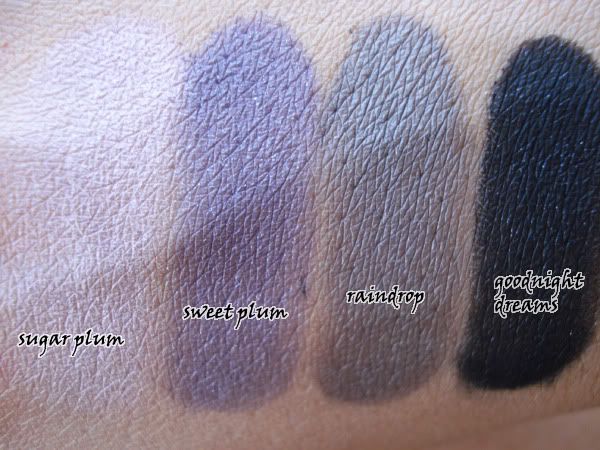 Some of these shadows are clearly more pigmented than others. Sugar Plum is probably going to be stuck as a highlighter shade for me just because its pigmentation isn't too good to be a reliable lid color. The other shades are just alright pigment wise. Goodnight Dreams is really quite nice, however. It's rich and black and has subtle, multi-colored shimmer/glitter. Works really darn well wet, too.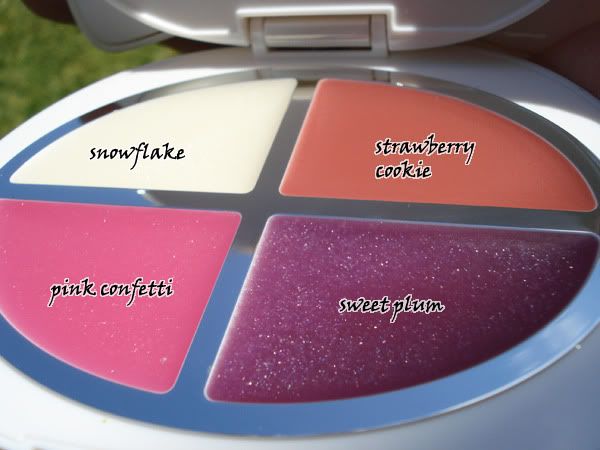 The glosses are cute and available in different colors... so it seems. I'd offer swatches, but they turned out to be almost completely sheer. Zilch-o pigmentation! About the only thing about 'em that I like is that they apply just fine and smell pretty nice.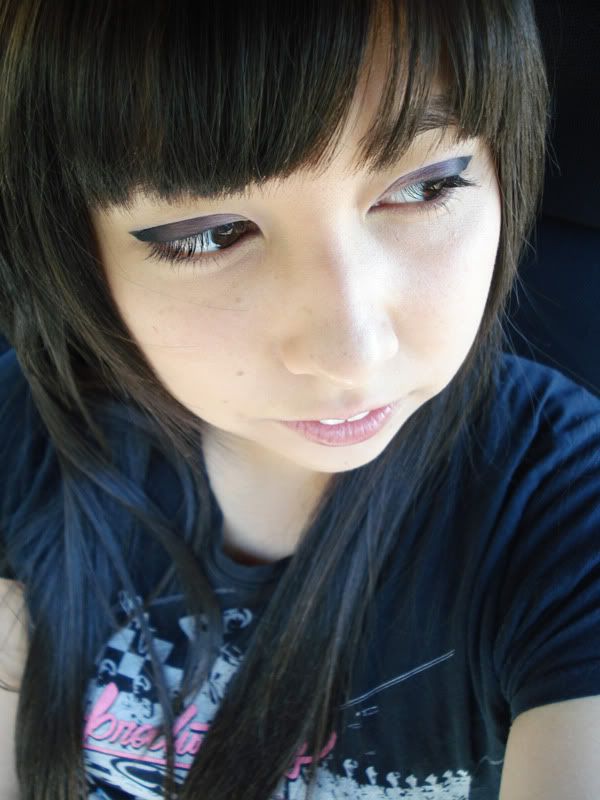 It was dusty and windy outside as usual, so the only good photos I got of a look I did using this palette was while in the car. I basically created a gradient with the available shades, and it actually turned out pretty decent despite having some blending issues (I blame the new eye primer I was trying).

Overall, I had expectations from this palette that it didn't quite meet. However, I can't say my experience with this palette is discouraging me from lemming over the new Hello Kitty palette available, Memoirs Of A Kitty. A dismembered Hello Kitty head with

sakura blossom print

? Do want.