My poor neglected blog, how I've missed it! Aside from research and classes, nothing too profound has been going on in my life, but I'd like to give you all a little recap as far as what I've been wasting my free time on. I've got a lovely NOTD to share today among other unrelated things at least, so forgive me for my absence!
I finally painted my nails a color that doesn't suck the arse for a change. Behold,
Essie's Wrapped in Rubies
+
Sally Hansen's Hidden Treasure
. Love the iridescent flakes that shift from gold to green, shades that both compliment and contrast with the ruby red base.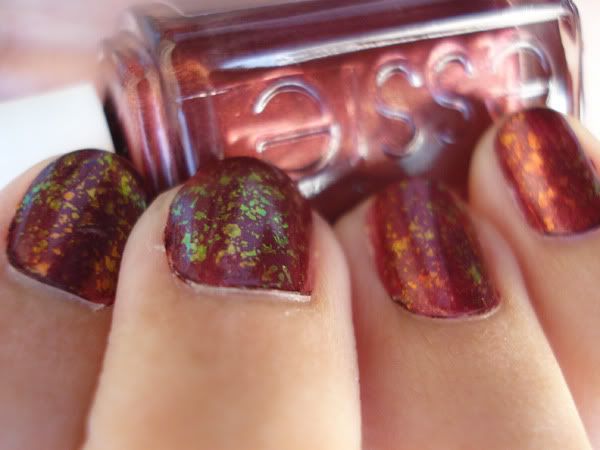 Preeeetty

.

And did you know that I enjoy drawing? Granted, I haven't for several months drawn a damn thing, but I've finally started something that I see some potential in. It's supposed to be some..anime-ish thing of my boyfriend and I. :3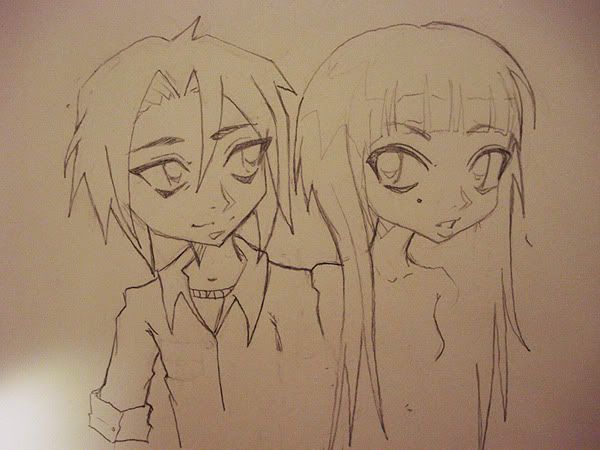 And just because I'm in a sharing mood, here's a macro shot of a jumping spider of mine. Oh, uh... I guess I should've warned you, I tend to forget that most people think these guys are kind of gross, but I find this

Phiddipus octopunctatus

female to be very docile and... well, cute?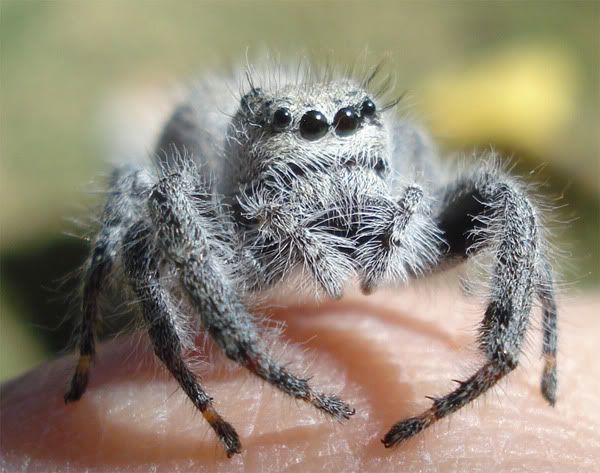 Yeah yeah, I know, I'll get back to makeup! ._.