I do enjoy unique, modern jewelery, and I found a very wonderful store while browsing Etsy for some new rings.
Holmescraft
showcases a wide variety of handmade, wire-wrapped rings, earrings and necklaces wonderfully crafted with a complexity and elegance that really attracted me to these unique designs. Throw in a little science-geekery and you can even find wire-wrapped rings fashioned into the likeness of a carbon atom!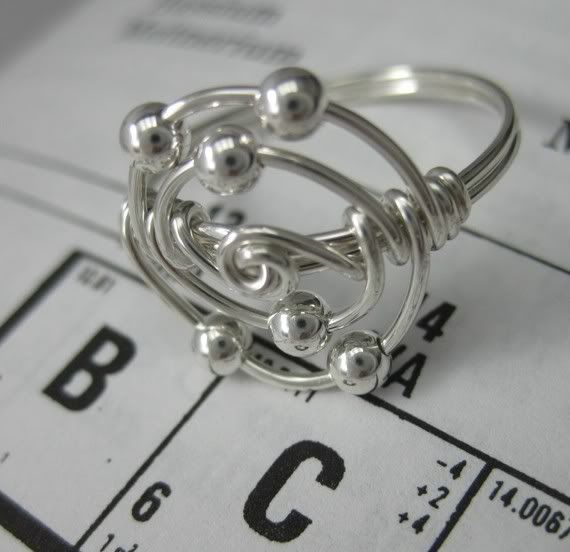 (image from Holmescraft)

I hate chemistry but this ring is pure undeniable awesomeness, don't you think?

I absolutely had to have one of these beautiful rings. I finally decided on a lovely amethyst-beaded sterling-silver one with spirals.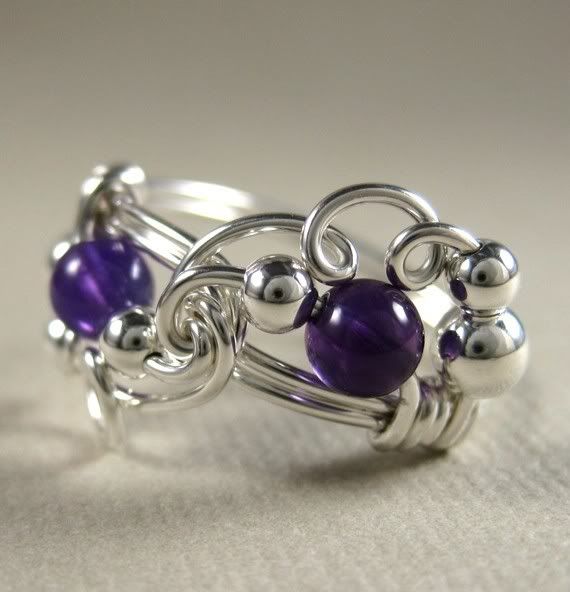 (image from Holmescraft)

I ordered a size 6 ring on March 13th and it arrived unexpectedly quickly 4 days later. The ring was carefully packaged in a small jewelry box and came with the shop's business card and a thoughtful, hand-written thank you note. I felt that my purchase was really very special. As for the ring itself, it's the perfect size and just as lovely in person as it is in the shop's photos!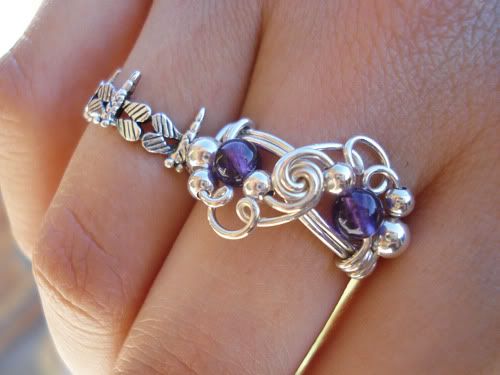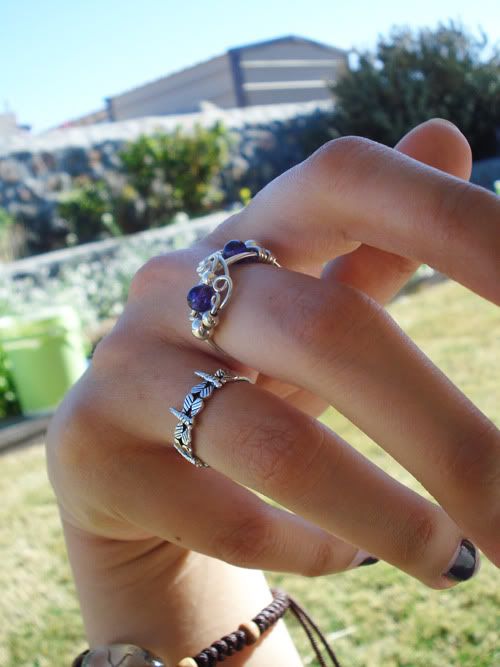 I have almost freakishly long, thin fingers so I'm reluctant to show off my whole hand, haha. But there you have it, I'm totally rockin' this new favorite ring of mine!

Anyone know of other interesting Etsy shops?