Yikes, long title is long. Anyway, after being delayed from reviewing Aromaleigh's Spells! limited edition collection that I so graciously received over a week ago in my mailbox for review, I decided I'd take another approach and compare the greens and purples of all three of the collections! Why greens and purples? Because they're my absolute favorite colors, of course! I also added swatches of 4 other greens and purples from previous collections for comparison if anyone is familiar with those colors...
I had to rush for time, the sun was already low on the horizon and it was getting cloudy as well, so forgive the sloppy swatches. Photos were taken in partial shade.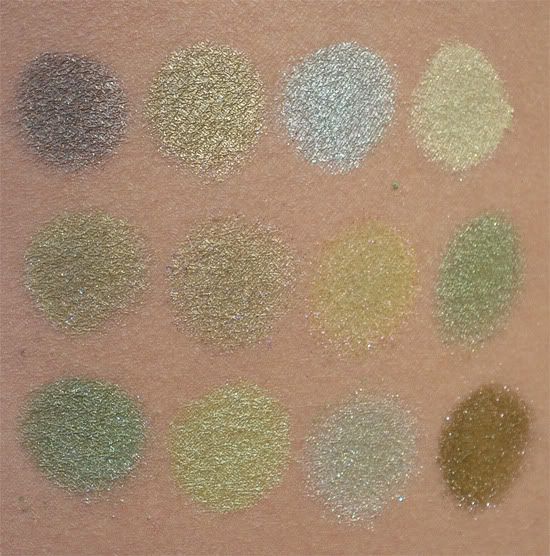 From left to right:

Row 1:

Protego

(Spells),

Serpensortia

(Spells),

Curious Dream

(Wonderstruck),

We're All Mad Here

(Wonderstruck)
Row 2:

Impossible Things

(Wonderstruck),

Tethys

(Mythos),

Hyperion

(Mythos),

Demeter

(Mythos)
Row 3:

Greenbrier

(Spring Solstice),

Rooftop Garden

(Hot in the City),

Menta

(Ciao Italia),

Private Lunacy

(Victoria's Revenge)


And now, the purples!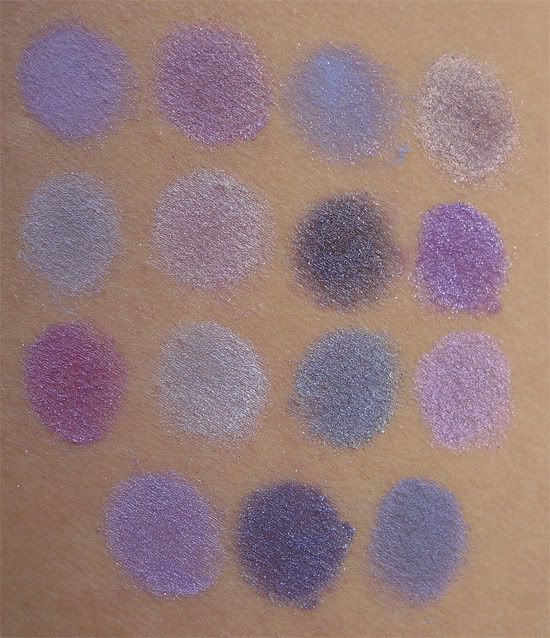 From left to right:

Row 1:

Riddikulus

(Spells),

Obliviate

(Spells),

Curiouser and Curiouser

(Wonderstruck),

Rule Forty Two

(Wonderstruck)
Row 2:

Opiate Advice

(Wonderstruck),

Hera

(Mythos),

Erebos

(Mythos),

Asteria

(Mythos)
Row 3:

Ananke

(Mythos),

Selene

(Mythos),

Nyx

(Mythos),

Bellflower

(Spring Solstice)
Row 4:

Ephemeral Violet

(Les Papillons),

Emerentia

(Lost in Faerie),

Clara

(En Pointe)

There are so many beautiful colors in these collections and it's always difficult for me to choose what colors I might like to buy full-size, so I like to sit down and swatch similar colors together to see which I already have a similar color of. If you're debating on making your final order with Aromaleigh, just remember to do so before they close shop for good on November the 15th!



Disclaimer:

The above products were sent to me for promotional purposes only. I am not paid or compensated in any other way for writing this review. However, as always, my reviews are my own honest opinion and are based on my personal experience with the brand.