Finally! After enduring crappy weather, a cumbersome transition to a new PC and failed swatch attempts, I've got some lovely swatches of
Aromaleigh's Ciao Italia
collection up today. I was just overjoyed to receive this collection in the mail to review! Also, I feel I've improved a fair bit on my swatching technique while experimenting with these lovely shadows. However, since I also recently got a new monitor, I'm still getting used to the difference in color representation, so I sure hope nothing looks funny...
Swatches were done on top of BB cream (foundation) and photos were taken in shade and in sunlight.
Row 1 (from left to right):
Zabaglione, Ciocolatto, Rosmarino, Liquiriza, Mela
Row 2 (from left to right):
Pera, Menta, Albicocca, Mora, Biscotti
In shade: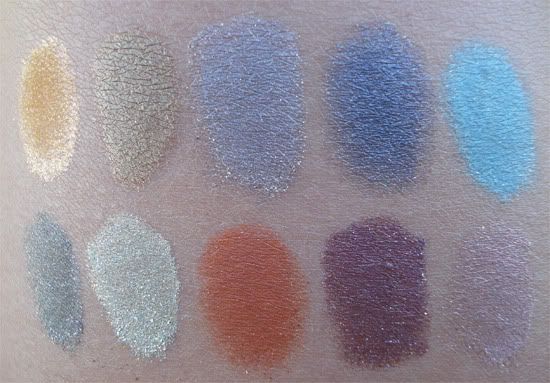 In sunlight: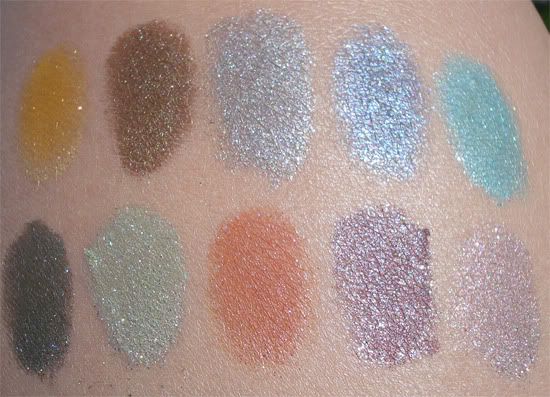 Row 1 (from left to right):
Nocciola, Melone, Fragola, Fico, Puffo
Row 2 (from left to right):
Tiramisu, Pistacchio, Bacio, Amarena, Fior Di Latte
Row 3 (from left to right):
Mirtillo, Melograni, Malaga, Lampone, Frutti Di Bosco
In shade: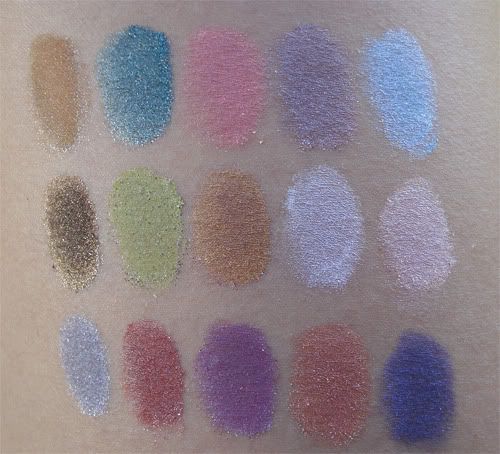 In sunlight: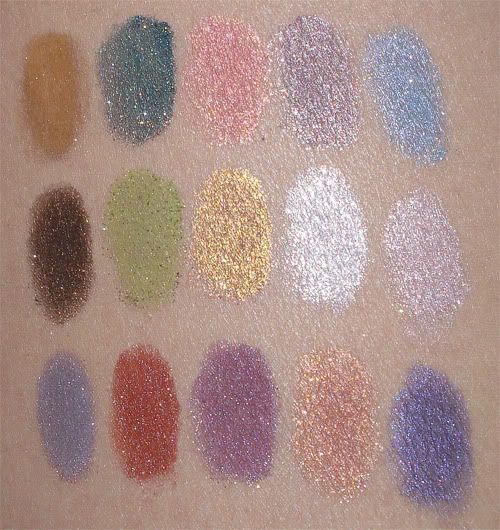 My favorites from this collection are
Melone
,
Fragola
,
Menta
and
Mela
. Naturally, I love all the purples, and I have to say that
Pistacchio
suits its name very well!
Anyways, from the date of this post, you still have about 6 days to order shiny sparkly glimmery goodness from Aromaleigh before their official closure. I'm really going to miss this brilliant company, because Aromaleigh was what sparked my interest in makeup ever since I first ordered from them about two years ago.
Disclaimer:

The above products were sent to me for promotional purposes only. I am not paid or compensated in any other way for writing this review. However, as always, my reviews are my own honest opinion and are based on my personal experience with the brand.