Hey guys! I'm super happy to have the opportunity of trying out Aromaleigh's
Lost in Faerie Collection
today. This collection is simply gorgeous... the colors are light and playful and full of multi-colored sparkle. There are a few very interesting bright mattes as well, accentuated with rainbow or contrasting sparks.
Aaah, the sun around here is just so harsh for taking good swatch pics, but here we are! I think I may attempt it again tomorrow as we'll get some cloud cover for a change. Just keep in mind these shadows have lovely multi-dimensional shimmer.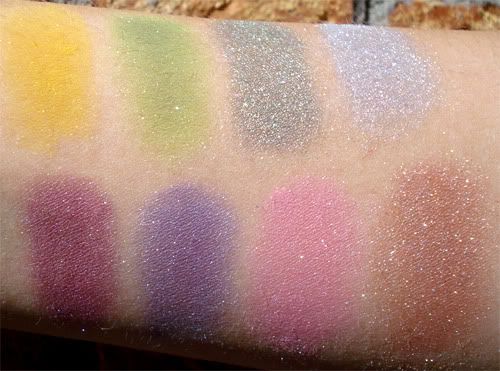 From left to right:

Celinette, Erlina, Elodie, Naida,
Liriope, Caelia, Olinda, Loxy

Celinette and Erlina have plenty of multi-dimensional sparkle, I promise! My camera's just not picking it up...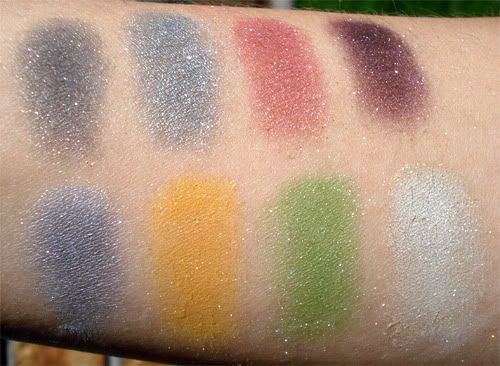 From left to right:

Calista, Trixy, Sorette, Zanna,
Meliora (?), Meliora (?), Annysia, Ellette

Two of the samples I got were labeled with the same name, whoops!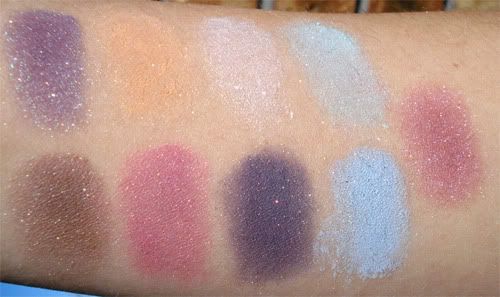 From left to right:

Emerenta, Luella, Rosina, Elysia
Donella, Alina, Xylia, Pherenice,
Eglantine (middle)

And also, here's an EOTD using

Elodie

(main lid color),

Emerenta

(outer lid), and

Rosina

(highlight). I think it shows the complexity of the shadows somewhat better..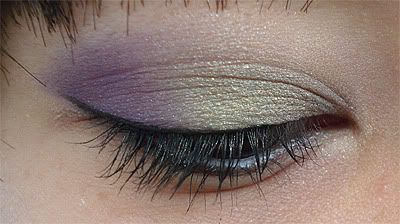 My favorites from this collection are Elodie, Meliora (the yellow-orange one) and Emerenta. I am really loving the rainbow of sparkles and shimmer these eyeshadows possess. Who else is looking forward to this limited edition collection from Aromaleigh? ^^