So I guess it's safe to say that I have another budding addiction-- nail polish. Here's my nail polish collection as it stands right now: I have a little over 50 for sure, but I'm not going to count. :X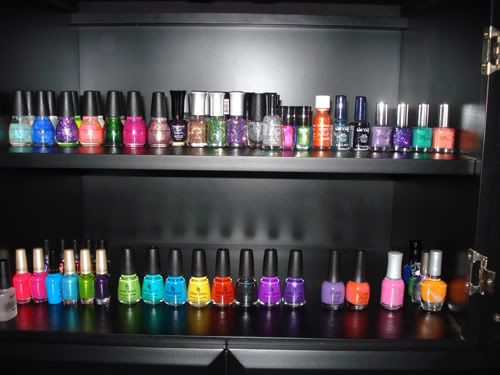 There's just something about glittery polishes that compels me to buy them. Some are awesome, some are downright tacky, but I don't discriminate. They satisfy my "ooh, shiny~" impulses and give me something to look at when I'm in class, staring at my finger tips instead of paying attention to statistic lectures.
Browsing Ebay today, I stumbled across this polish:
Revlon's Street Wear Confetti
. It's one of those elusive polishes, as many from that line are discontinued and really tough to find.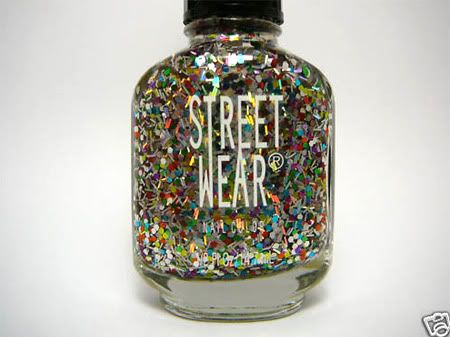 I shamelessly ganked this image from the seller; I did NOT photograph this. You can check out the listing for this polish
here
.
BUT ANYWAY. Ohgod, I'm not sure if it'd look gaudy but I just love those confetti shapes! Too bad its bid is already over flippin' $13 with shipping. Looking at how much one of these sold for on Ebay very recently, it damn near reached $50 bucks!
Ever discover an amazing beauty product, only to find that owning it would be damn near impossible?