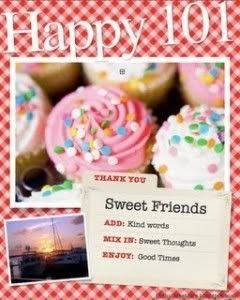 I was tagged by the lovely
Heather
! So here we go, the 10 things that make me happy.. (besides makeup, of course).
1.
Smoothies.
My lifeblood. I live off these things. I'm the only idiot drinking smoothies when its 40 degrees out.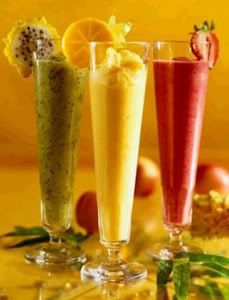 2.
Chips.
I am a chip FIEND. I always have at least 3-4 different kinds in the house somewhere.
3.
My turtles.
I love my babies. I play with them every day when they're not being sleepybutts during the winter. :3
4.
Tokidoki.
Some people like Sanrio, I like Tokidoki. Same diff', they're all super cute!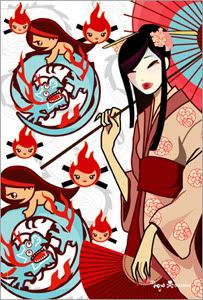 5.
Drawing.
I used to do it a lot, but I hardly have the inspiration anymore. My style has strong anime influences.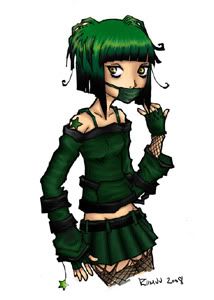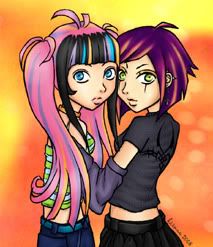 6.
Insects.
I've got hissers for pets. (But I'm going to NOT show picures of myself playing with roaches for the sake of my readership)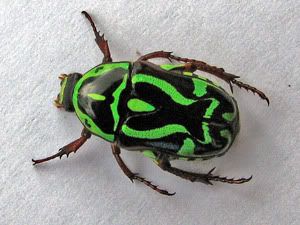 7.
Music.
Electronic, rock, ska, DnB, triphop and indie are my favorite genres. Here's a song I've been frequently listening to, just for kicks:
8.
Stand up comedy.
Because laughter's good for the soul.
9.
MEXICAN FOOD OMNOMNOMNOM.
Authentic mexican, pseudo-mexican, white people's mexican... I eat all kinds of mexican food. The hotter the better.
10.
Teh ghaems!
Right now, I'm playing a lot of Monster Hunter Freedom Unite.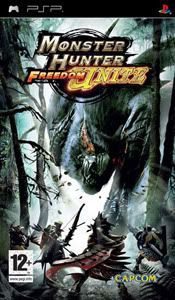 I've seen this tag floating around a lot, so I tag YOU if you haven't done it!