So way, way back in time... let's say early October, I received a small sample order from
Sassy Minerals
. I think it's about time I showed some of these wonderfully unique colors to you. Although, I'm somewhat relieved that I put it off for this long cause I'm kind of too broke these days to indulge in more eyeshadows (except from Aromaleigh.. I ALWAYS make exceptions when Aromaleigh has amazing sales!) My wallet is sad. :/
They're not swatch pics, but if you need a pretty accurate representation of the colors as seen in the pot, these are pretty good. I just kind of hate it when I take photos of things on the carpet. However, the colors manage to look accurate here.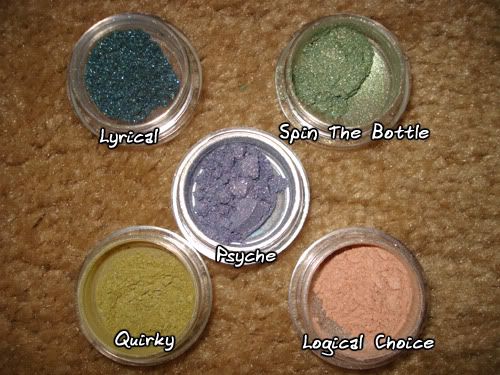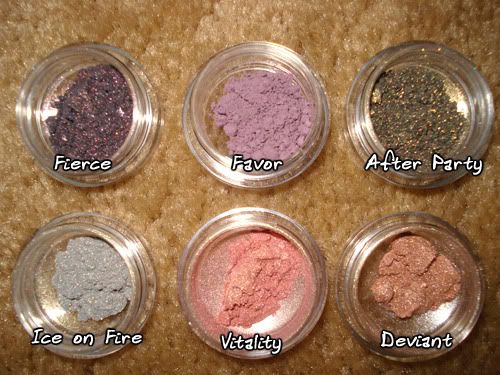 I gotta say my favorites out of this batch are Lyrical, Pyche, Fierce, After Party and Ice on Fire. So pigmented! So multi-faceted! Especially Ice on Fire... on their website, the photo doesn't show the sparks of golden shimmer that this shadow possesses.

Favor, Logical Choice and Quirky are their silk luster shadows; they're not sparkly but possess a pretty low-shimmer sheen.



Edit

: Ahoy, some watches! Colors are swatched on NYX Eyeliner Base.