So I finally repainted my nails again, right on time for the beginning of fall semester. I couldn't wait to try this dark blue Kleancolor nail polish that I got from a JewelryBox store at our mall this past weekend. I love paying less than a buck for nail polish and other miscellaneous crap, ahah~<3
But first, I gotta warn you. I chip polish like nobody's business. That, and my nails are usually painted different colors by default. And so, on the left hand we have
China Glaze's Black Diamond
layered over with one coat of
Kleancolor Pinky Way
and
Sinful Colors Pinky Glitter
(Grey and pink ftw!).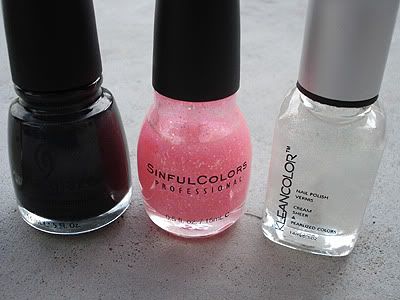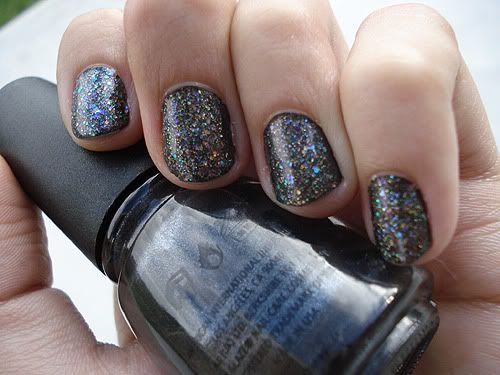 Aaaaand on the right,

Kleancolor Nail Laquer in Neon Sapphire

(wtf? no sir, that's no neon) and

Sinful Colors Pearl Harbor

on top.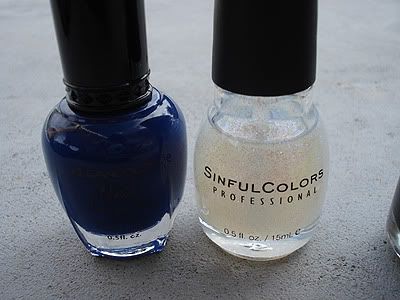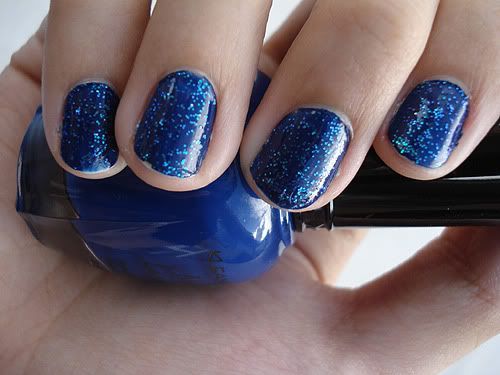 The dark blue polish needs just two coats to be pretty opaque for me, but it takes AAAAGES to dry, as evidenced by the fact that I nudged the tips of almost every one of my painted fingertips, whoops. SC's Pearl Harbor makes it look amazing.. the photo just doesn't show the interference of blue and green glimmers that shift color depending on the light. Awesome, awesome color.